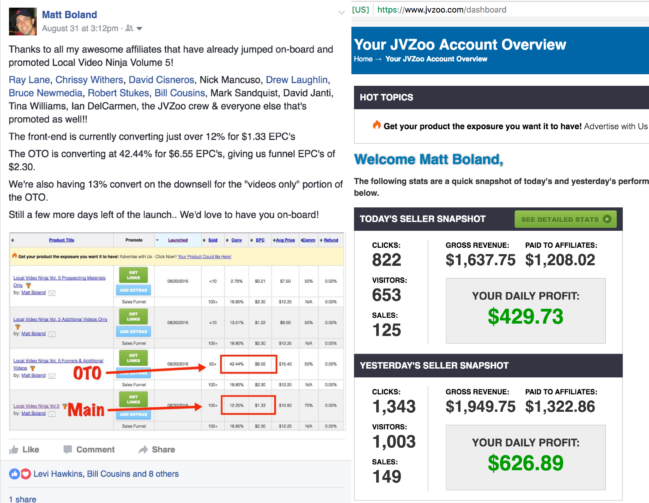 This last Tuesday I launched my newest marketing product and it went very well!
In 72 hours we did over $4,300 in total revenue and over $3,000 has paid out to my affiliates!
I've had a bunch of great affiliates on board that have promoted for me and so much of my success is because of them. I love to see them making money!
I'll be doing a full video review of the launch along with all the stats and exactly how the funnel was configured. We've done a few interesting things on this one that are definitely eye-opening.
One of the best ways to drive new leads into your business is through product launches. Buyer leads are the best leads in this business!
> Check Out My Blog Post Here To See Exactly How I Got Started With Affiliate Marketing & Creating Products Online!! 
If you're interested in launching your own product or how to become a product creator, reach out and let me know.
It took me years to get here and my launches are still very small-scale, but there's definitely some tips & tricks I've picked up along the way that could save you some time & money!
Comments