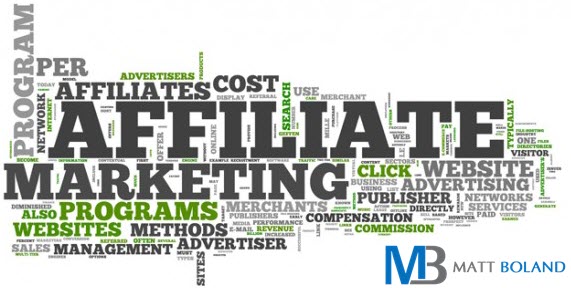 When I first got started with Internet marketing I struggled for a long time just like many others do, but I refused to give up and tried almost everything possible to be successful "working from home".
I read everything I could, attended and watched hundreds (if not thousands) of hours worth of webinars and I also invested a lot of money into courses & software products that essentially netted me no profit at all. I had acquired a lot of knowledge in the process, but that didn't equate to an income.
My Start With Offline / Local Marketing
As I explored different types of Internet marketing and tried to find one that worked for me, I stumbled upon "Offline / Local Marketing". The concept behind offline marketing is essentially approaching local business owners and selling them the service of helping them generate additional customers / revenue via establishing or enhancing the online marketing of their businesses.
Let's face it, most savvy business owners understand that they need some sort of online presence nowadays in order to stay in business. So naturally offline / local marketing is always going to be an in-demand service.
Previous to getting involved with Internet marketing I was the manager of a business development center & Internet marketing department at a local Nissan dealership. I held that position for 6+ years from 2002-2009, and essentially helped the dealership establish their Internet marketing department from the ground up. When I first started, Internet marketing for car dealerships was something that very few of them focused on. By the time I left, the Internet marketing department was the primary source of new business for auto dealerships.
That 6 year span was a huge transitional phase for many dealerships and many that ignored the shift would eventually go out of business. During that time I learned a ton about how to help a business establish an online presence and generate leads & additional revenue using the Internet.
Because of my background and with everything that I had learned so far on my IM journey, I felt like I was well-suited for offline / local marketing and decided to give it try.
Finally Some Success
It was a struggle at first, but I actually ended up getting some traction & finding some decent success. The hardest part was finding my first few clients. I didn't have much money for advertising and it was just me that would be doing the work. I made daily posts to Craigslist trying to advertise my services and I also started calling businesses that were advertising on Craigslist trying to sell them new websites if their current one was old or non-existent.  It was a grind! I would get hung-up on,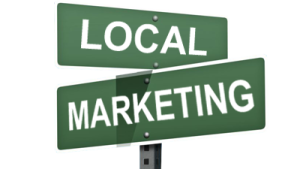 sworn at, and sometimes the secretary or "gatekeeper" wouldn't even let me speak with the business owner. Luckily, I was pretty used to rejection from the car business, and that didn't stop me.
I acquired my very first client via a Craigslist ad that I had posted and he's actually still a client of mine. He's a local woodworker that specializes in high-end custom cabinetry.
My second client was an absolute nightmare! I signed him to a $700 website contract and spent hours meeting with him trying to come to terms on a suitable website. I spent time meeting with him and I also spent time meeting with his secretary / business manager. I was so committed to trying to please them that I actually took my son on one of the meetings with me when he was an infant. Luckily he slept in his car seat the entire time. Looking back on it, it was unprofessional and somewhat embarrassing, but I didn't let that stop me, I wasn't going to do everything possible to make it work. But, we never managed to come to an agreement on their website / marketing, and I partially refunded him in accordance with our signed agreement.
That experience taught me some very valuable lessons:
Don't accept every deal you can get. Make sure you & the potential client are a good fit and that they have realistic expectations of the work that's going to be delivered.
Always be sure to have the client sign a contract. That way you have something to reference back on if things don't work out.
After that experience I kept prospecting and signed a few more clients for various services. Once I had that success and started doing well, I registered a business name & decided that offline marketing was the direction I was going to head in.
Fast Forward 18 Months or so..
I was still doing well with offline marketing and decided that I wanted to somehow get back into Internet marketing and not spend so much time working with local business owners. I was happy, but I felt like I was creating more of a "job" for myself, albeit working for myself, but I wanted more of a "laptop lifestyle" and was determined to make it happen. So I ventured into the world of online / digital product creation.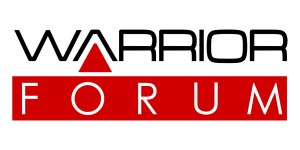 I focused on creating products that would help other people get started with offline / local marketing since that's what I was familiar with. I created my first product and listed it for sale on Warrior Forum. I also setup an affiliate program for it by listing it on Warrior Plus. This went better than I ever thought it would.
The very first product I ever created was a set of Facebook timeline cover designs, YouTube channel graphics, & Twitter graphics that could be used on the social media pages for local businesses. I created them for landscapers, chiropractors, real estate agents, lawyers, dentists, & plumbers. I called it "Offline Social Media Graphics Volume 1". If you want a good laugh, you can check out the post here, it's still live.
I offered 100% commissions to affiliates and didn't make a ton of cash, but I established myself in the market space and started to build a customer base.
My second product launch was "Offline Social Media Graphics Vol.2" and that's where I really gained some traction. I had some affiliates on-board from my first launch and I also attracted some new affiliates by having a contest where I gave away cash to top affiliates that made the most sales. The launch went so well that I was awarded WSO of the day and that brought a lot more attention & traffic to it. That page is still live if you want to check it out here.
Keep in mind, I'm definitely not a graphics whiz and really couldn't design something to save my life! I outsourced the entire design process and basically handled the affiliate recruitment, launch, & delivery aspects.
At That Point I was Hooked!
I released one more version in the "Offline Social Media Graphics" series, then I shifted direction and started a new series called "Offline Promo-Pak". They were essentially packs of done-for-you advertising & promotional materials that people could use to attract new clients for their local marketing services. Each pack consisted of flyers, postcards, banner ads, landing pages, giveaway reports, and some other materials that were created to target specific niches.
I released a few of these and continued to build my email list of customers and made some decent money via the product sales. You can check out "Offline Promo-Pak: Chiropractor Edition" here as an example.
By creating & selling my own products I was able to establish myself in the offline / local marketing product creation space, build an email list of buyers, and also see some decent revenue in the process.
The Importance of Multiple Income Streams
Once I had built my email list of buyers from my product launches I started promoting other offers to them in addition to my own. That's how I got started with affiliate marketing.
By that point I had managed to generate 3 streams of income:
Sales of my local marketing services to local business owners
Sales of my own digital products
Income from affiliate marketing by advertising to my email list that was generated from my product sales.
I always suggest that entrepreneurs try to have multiple streams of income. You never want to have "all your eggs in one basket", and that's one of the worst things about a traditional job. Any given day you can go to work and find out the business if closing or the business owner has decided to lay you off or fire you. With being an entrepreneur and having multiple streams of income, it gives us the flexibility to shift focus to another one in the event something happens. Realistically, you never know when an income stream is going to "dry up" or no longer be as profitable as it once was.
I hope you guys get some inspiration & take some value from my story of how I got started with affiiate marketing. If you did, please comment below and share this post!
Comments