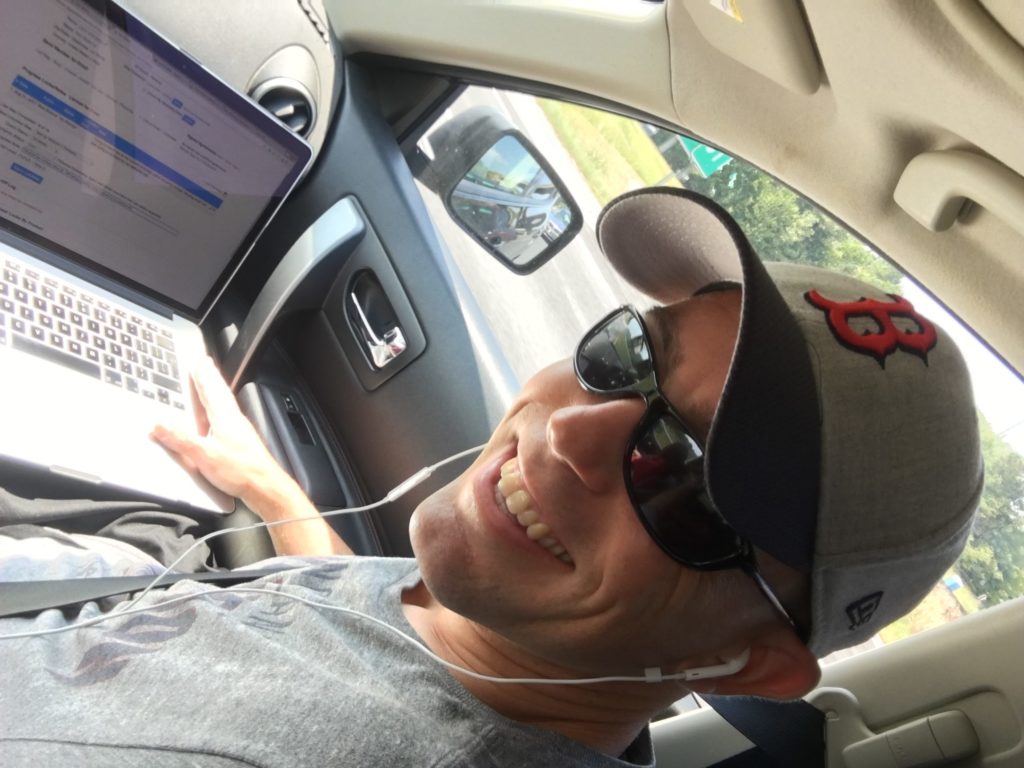 "Working" on the drive on our way down to Hilton Head, South Carolina!
We're traveling from Rhode Island to South Carolina this weekend. We're heading to Hilton Head Island.. We're not going specifically for the eclipse, but there sure are a lot of other people traveling down here to see it. Supposedly, it should be close to 100% from where we'll be.
We spent the night in Richmond, Virginia last night after spending the afternoon at Paramounts Kings Dominion. I hadn't been there in over 15 years! It was a blast after the 9+ hour drive from Rhode Island.
We're on the road now and should get to Hilton Head Island around 7-8pm tonight!
Comments