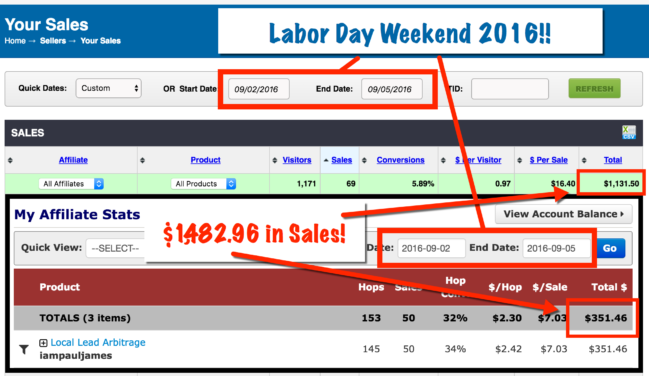 Are you working for your business or is your business working for you?
Last weekend was Labor Day weekend for us here in the U.S. and I spent most of it hanging out with friends & family.
But as you can see below, I still had $1,482.96 in sales almost on auto-pilot.