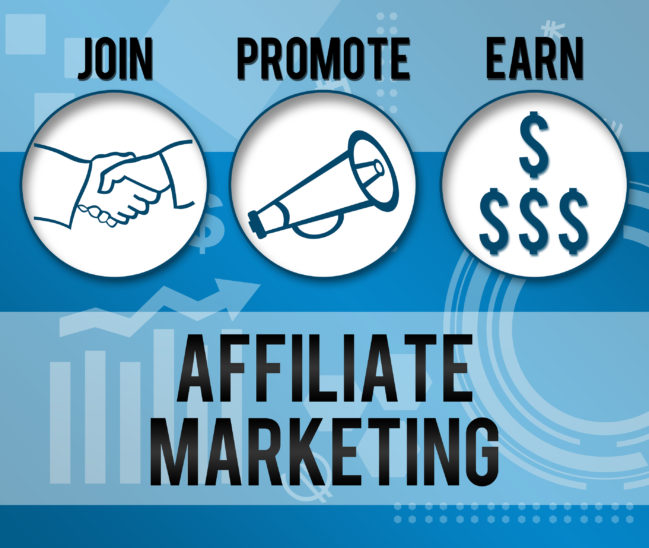 Here are the 7 reasons why I think the rest of this year is going to pan out as a landmark year for high ticket items in the affiliate marketing world:
I'm going on record here: 2016 is the year of high ticket affiliate marketing.  After more than a decade in the business, I've seen this industry ripen from a quirky, often misunderstood way of selling into a legitimized way of doing real business.
What's more, the high ticket items have come into their own.  And there are more of them, which is why I'm designating 2016 The Year of High Ticket Affiliate Programs.  
Here are the 7 reasons why I think the rest of this year is going to pan out as a landmark year for high ticket items in the affiliate marketing world:
In general, affiliate marketing is now more mainstream.  Affiliate marketing has crossed over from the realm of the obscure to the mainstream.  No longer is an affiliate program a beacon of shady business practices and products of questionable quality or value.  We're now seeing legitimate business products being sold to real business people.
The rise of the Software as a Service (SaaS) industry helped.  Since many high ticket items are linked to brands which offer SaaS, which is an increasingly popular and effective way of selling services and software, those high ticket items have received a boost.  The business world has finally accepted the subscription service model of selling business products, where important components of business are bundled and sold with back-end support and done-for-you services, all in one package.  The high-ticket items affiliate marketers handle are usually attached to SaaS products at the upper level.
Another industry, e-learning, has also become more mainstream.  Since many of the most successful high-ticket affiliate marketing products are educational in theme, the explosive growth and acceptance of e-learning has triggered a coinciding boom in e-learning products sold through affiliate marketing.  I can point to some solid e-learning products in this line, by companies like My Own Business Education (MOBE) and Digital Altitude.  These of course are gateway products for the high-ticket events like mastermind retreats and limited enrollment workshops.


     

There are more entrepreneurs needing digital marketing help than ever.  Let's face it, many high ticket items are mastermind retreats.  These are incredibly popular right now, as they give a leg up to online entrepreneurs in a cutthroat business.  Both MOBE and Digital Altitude offer such retreats as well as elite-level courses.  In my experience, and as you know I've been in this business for quite a while, Digital Altitude represents one of the finest examples of the best of what 2016 has to offer in terms of high ticket affiliate marketing.
More than ever, digital entrepreneurs need a way to network.  Mastermind retreats and elite workshops offer a valuable opportunity for digital marketers.  Since they are often isolated from their industry peers, the events sold as high ticket items offer something very valuable… the chance to meet their colleagues and learn from the best.  These items  would include retreats, limited enrollment workshops, and other in-person events that bring digital marketers together.
Many high-ticket items are from companies selling very popular products.  For successful entrepreneurs, there are very few choices when it comes to help and inspiration on ways to grow their business.  Digital Altitude offers something totally suitable and also very effective for this purpose: their ASPIRE, BASE, and RISE products are digital business courses and systems that lead consumers right to the next level of what DA has to offer… the retreats and mastermind events that occur in person and which offer marketers the high-ticket ops.
Mastermind events are so mainstream now.  Think Tony Robbins… corporations and small businesses from the offline world are ante-ing up big bucks to send their employees to his events.  That means the notion of the mastermind retreat and the high-ticket business coaching product are now very mainstream.  You'd be surprised at how much of a difference this makes in legitimizing these products for affiliate marketers.  Tony Robbins has paved the way for the high-ticket items like Digital Altitude's PEAK product.  It's a 5-day all inclusive retreat for high-level entrepreneurs and offers participants the chance to rub elbows with thought leaders.  Their ASCEND product is similar, offering a 3-day retreat event where participants learn one-on-one from some of the best in the industry. 
As you might have noticed, I have a slight bent towards DA over MOBE.  I went into it in detail about why I left MOBE in another post, but it's mainly because I felt I'd reached my upper limit of how I could help them grow.  For me, Digital Altitude is a near-perfect high ticket affiliate program and allows me to reach a little further to expand my potential, and if you know anything about me at all, it's that I hate standing still.

Comments